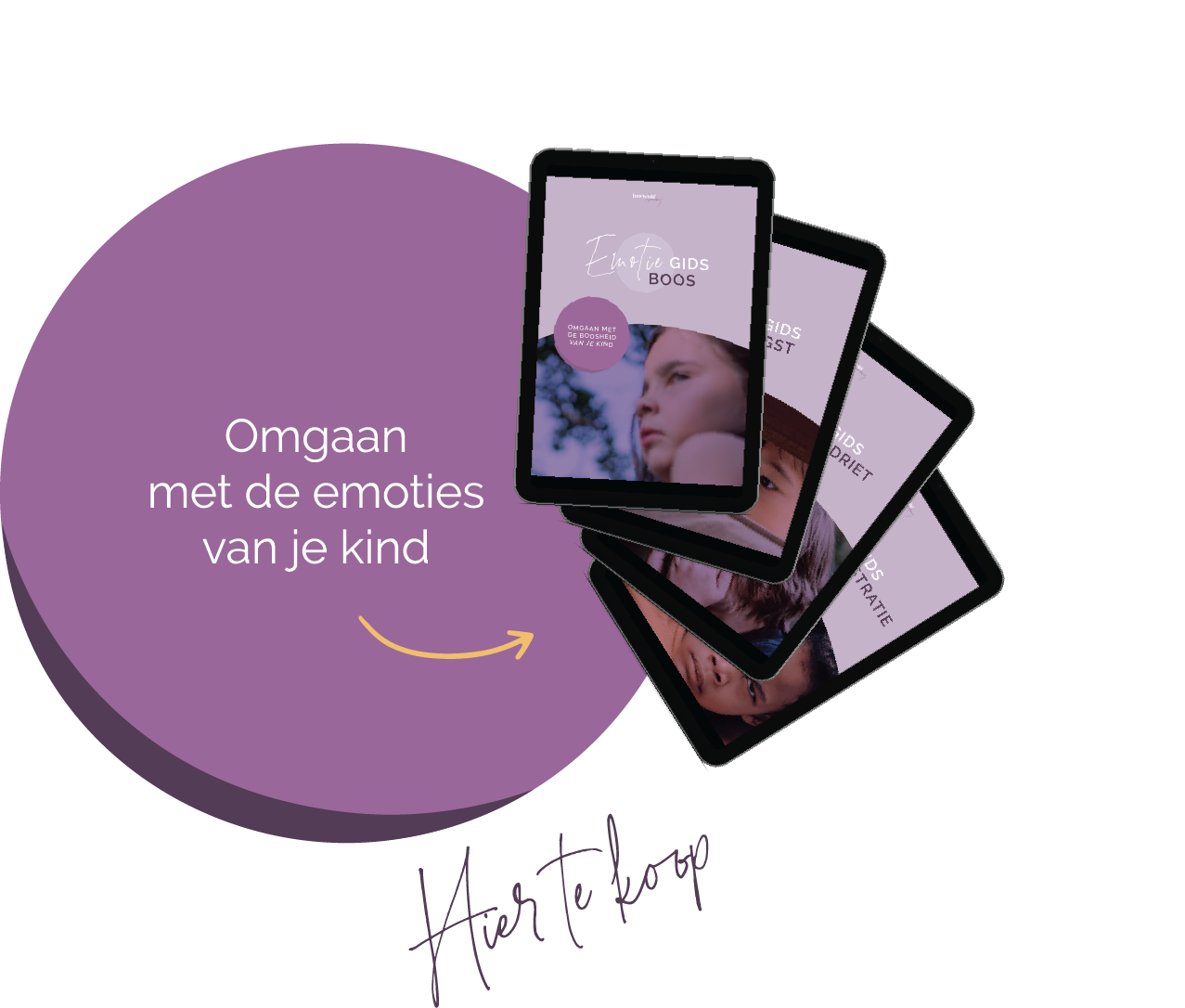 Deze bundel is voor de ouder die meer wil weten over emoties en zijn/haar kind wil helpen bij boos, bang èn verdriet. Inclusief bonus Emotiegids Frustratie.
Je kind is immers nooit alleen

maar boos of bang of verdrietig
Het zijn emoties die elkaar soms snel afwisselen en het helpt als je weet wat je dan kunt doen.
Voor je kind, omdat je kind ervaart dat het zichzelf kan zijn, ook als het lastig wordt.

Voor jezelf, zodat je voortaan met vertrouwen je kind ondersteunt op die lastige momenten.

Voor jullie beiden, omdat het jullie
relatie verbetert.
Voor 11 euro ontvang je de bundel met de Emotiegidsen boos, bang en verdriet. En als extra krijg je daar ook de emotiegids frustratie bij.
Alleen met de bundel ontvang je de extra Emotiegids Frustratie, deze is niet los te koop. Kinderen worstelen regelmatig met frustratie en het is voor jou goed om te weten waar dat precies mee te maken heeft èn hoe je jouw kind dan helpt.
Ps. Bij je bestelling ontvang je de bundel direct in je mail. Ik geef je daar een extra cadeautje bij, zodat jij je kind nog beter leert kennen: de gebruiksaanwijzing van je kind.
Veel plezier ermee!
Complete
EMOTIEGIDS bundel
€11,-
De complete bundel (Emotiegidsen Boos, Bang en Verdriet) met als
extra de Emotiegids Frustratie & de gebruiksaanwijzing van je kind!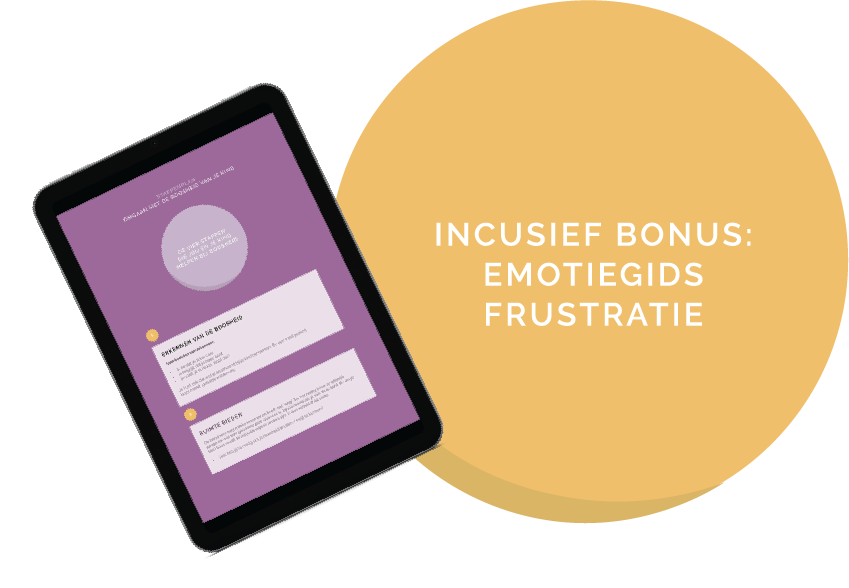 Emotiegids bundel
Download hier de hele bundel
zodat jij alle informatie hebt om je kind te helpen.