De Emotiegids Verdriet geeft je inzicht in hoe verdriet zich uit en hoe jij jouw kind daar optimaal in kunt helpen. Ook als je het eigenlijk niet zo goed begrijpt.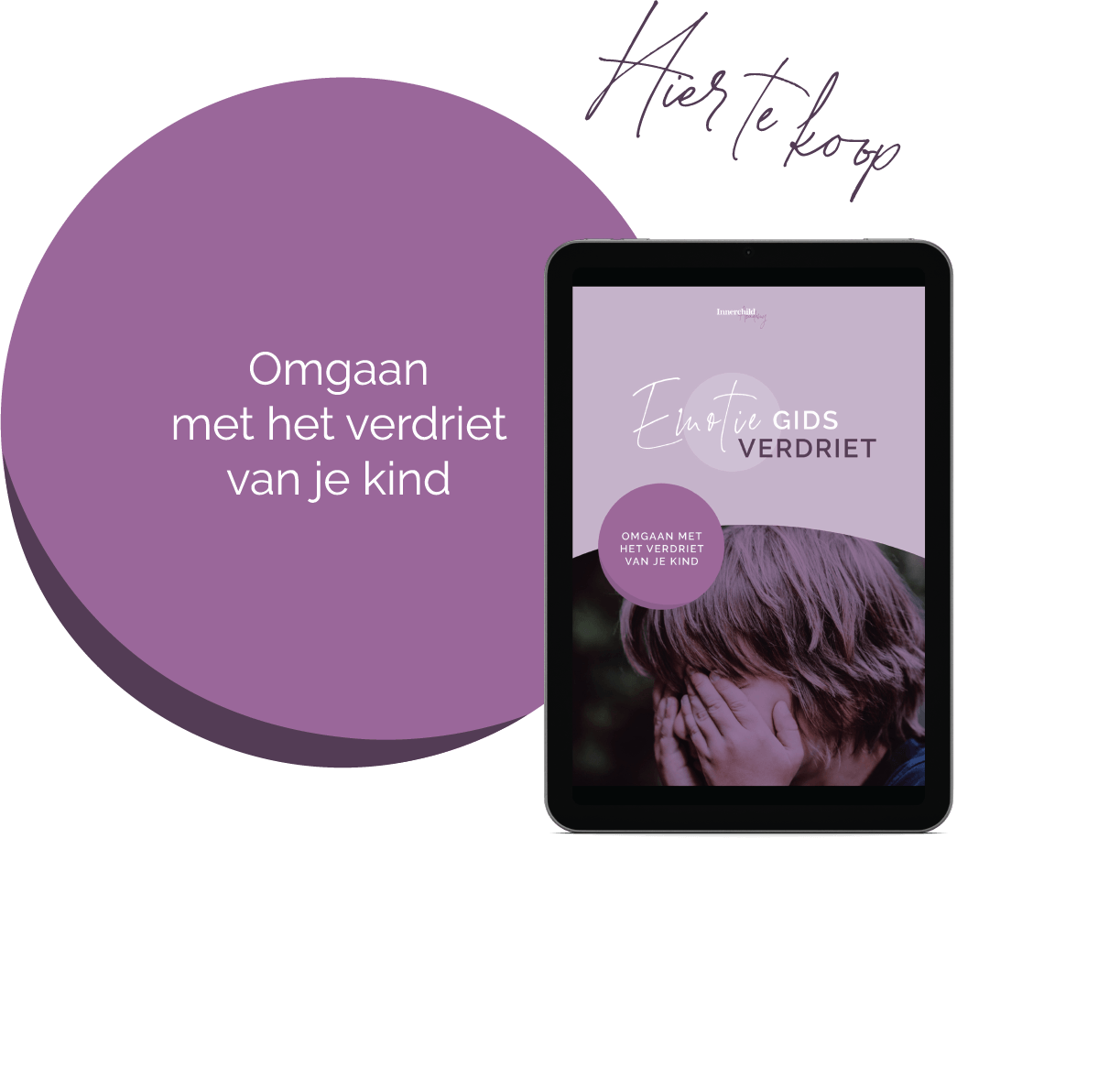 HIER TE KOOP
EMOTIEGIDS VERDRIET
€7,-
JE VRAAGT JE AF OF

WAT ER IN JE KIND OMGAAT
Je kind voelt zich verdrietig en jij voelt je machteloos. Je troost, je leidt af en hoopt dat je kind zich snel weer beter voelt. En soms is dat ook precies wat nodig is.
Maar er zijn ook momenten dat je het niet goed begrijpt. Dat je je afvraagt wat er in je kind omgaat. En dat je twijfelt of je het wel goed aanpakt.
In deze Emotiegids neem ik je mee zodat je het ook leert herkennen als je kind vaak verdrietig is of als er een thema is dat aandacht vraagt.
Omdat verdriet jouw
aandacht vraagt in het hier en nu.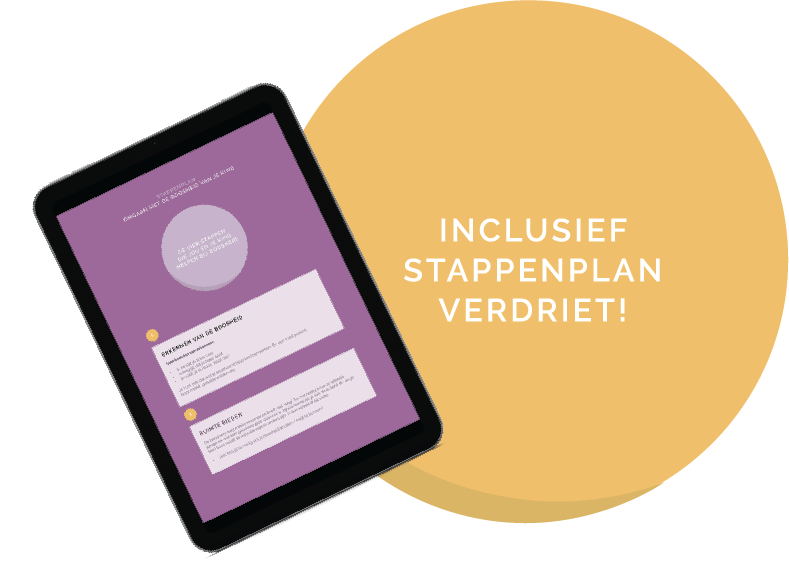 Emotiegids Verdriet
Schaf hier de Emotiegids Verdriet aan zodat je
ook sluimerend verdriet herkent.